Dubbed the "tourist paradise on earth," Canada possesses the wild and mysterious beauty of North American North Territories and many great architectural works.
If someone asks you to travel to Canada at the most exciting time, the answer is summer. Most of Canada has 4 distinct seasons. However, due to its proximity to the Arctic, temperatures in the country are "cooler" than in many other temperate countries at the same time. Picture: The Canadian Encyclopedia.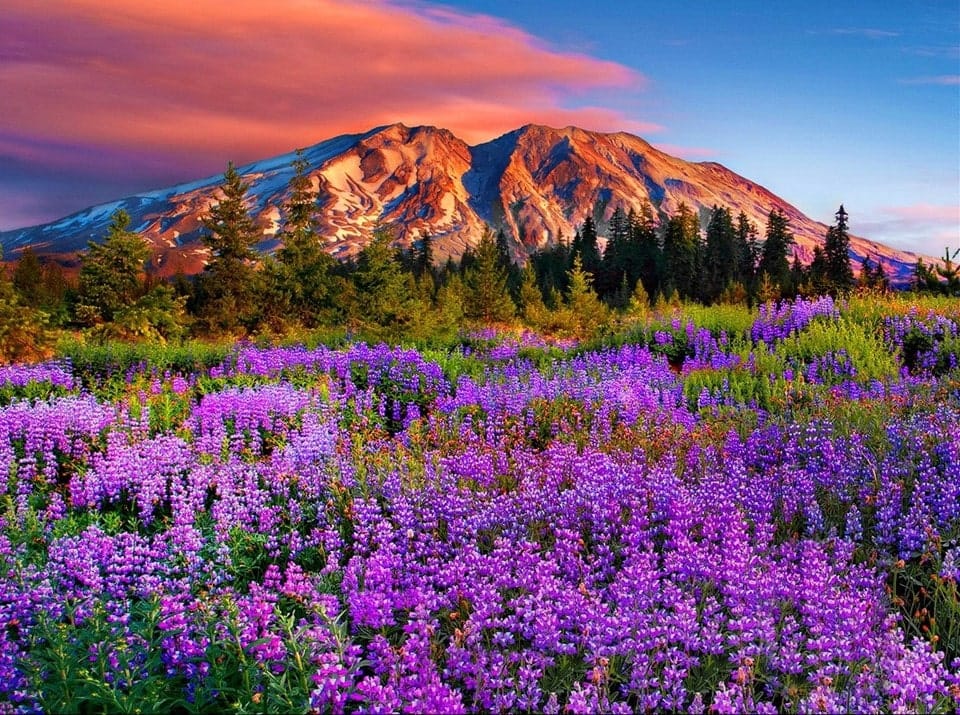 Early in the spring in Canada, snow is quite thick and the average temperature is low. But, when it comes down, this place is like paradise with many flowers blooming. The scene is like a beautiful picture beautiful color. Photo: Renatures.
It can be said that, in the summer, Canada is beautiful, vibrant and full of vitality. Guests can take a boat ride on the lake, admire the fruitful little gardens, the vast grasslands and poetic scenery. Photo: Escapism Magazine.
In the ideal climate, visitors can take part in many exciting activities at the famous beaches, parks and amusement parks. Your summer will be more exciting with new challenges, experiencing yourself in the outdoors. Photo: Sohu.
If you have the opportunity to visit here, do not forget to visit the Niagara Falls, one of the world's 10 greatest waterfalls, located between the US and Canada. When you come here, take a stroll on the Maid of the Mist in the middle of the line, reach the falls cascades. Picture: CNN.
Summer is also a time of lively festivals such as the Carnival, Quebec Outdoor Music Festival, the Heritage Festival, the Vancouver Fireworks Festival, the Tulip Flower Festival in Ottawa … Every festival has its own interesting and will certainly leave in the hearts of visitors unforgettable impression. Photo: Toronto.com.
Dubbed "Europe of North America," Quebec is famous for its narrow paved roads, which are close to shops. Like other cities in Canada, this summer, it hosts many festivals and fairs. Photo: Tourisme Montreal.
Not only the nature and the people of Canada, the famous buildings in the city also make visitors passionate. Typically, when you arrive in Montreal, visit the Notre Dame Cathedral. It is one of Canada's most beautiful churches and is home to many major political and religious events. Photo: Expedia.
In Toronto, do not hesitate to go to Lake Ontario and admire the 533 m tower CN Tower, Rogers Center sports stadium or surrounding financial towers. Alternatively, you can take part in city skyline tours, marinas and nearby islets. Picture: Cantrav.
Vancouver is always attracted by romantic beauty. The harbor is often crowded with whale watching boats, seaplane boats and other types of boats. Photo: Ronnie Saini.